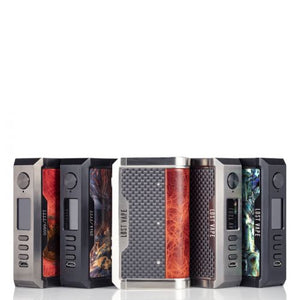 LOST VAPE CENTAURUS DNA250C 200W BOX MOD
Discover the Lost Vape Centaurus DNA250C Box Mod, a successor to the popular Paranormal line, offering the legendary Evolv DNA250C Chipset, 1-200W wattage output range, and can utilize several advanced modes that will make vaping much more enjoyable.
STABWOOD is a Limited Edition release, each comes with a special serialized numbers. No request can be made for a special number.
Note: Due to the nature of manufacturing, design, and unique elements such as STABWOOD (Limited Edition) and NZL ABALONE, each Centaurus DNA250C features a unique colorway and patterning. Photos are for reference only.